Bluetooth Hands Free Kit
The legality behind the use of mobile phones hasbecome quite serious. The Queensland Police Service fined over 23,000 motorists last year for using mobile phones while driving. Each motorist is fined
$1000 and 4 demerit points

with every incident. What most people don't realize is that car cradles to hold your devices can be inexpensive solution. And when attached to a dashboard or windscreen it can reduce the risks of looking down in your lap, holding the phone to your ear or just not concentrating. Not only does it become a whole lot more convenient, it becomes much safer and legal too.

Speak Hands Free
Contact Phones'n'Alarms today and have the latest Hands Free Car Kit fully installed without damaging your car for only $400…and no points
We offer a comprehensive range of hands free kits to suit most makes and models of mobile phones on the market. We can install your existing equipment even transfer it from one car or truck to another or remove kits from your old vehicle. Maybe your existing kit doesn't work we have a service for repairs too.
Fast reliable service that comes to you for the installation of your equipment. Quality no holes installations
It only takes a split second to lose your concentration and what many people don't realise is that distracted drivers are dangerous.
New UPDATED Law on Mobile Phone Use in Cars
From November 1, 2012, it will be illegal to handle a mobile phone while driving in QLD – the phone must be in a fixed mounting if you wish to touch it to make or answer a call. Other states already have similar laws.
The only legal and safe way to use a phone in the car is with a fixed mount – a hands-free car kit. You can now have a car kit installed in your car for nearly the same cost as the police fine – just $350 – including integration into your car stereo system for perfect clarity. Our professional installation does not damage your vehicle (no holes are drilled) and it's backed by a two year replacement warranty and lifetime installation guarantee.
We have systems to suit virtually every car and every phone – call 0419780419 now to confirm compatibility with your car and phone or to book your installation.
We Come To You!
Our mobile installers come to you, installing at your home or office. We operate in all states, covering capital cities and large regional centres.
Need info or advice? Call us.
A car kit for 40% cost as the fine !!!!and No Points Or Holes in your car !!!!
A mobile phone's GPS (or other driver's aid) function may only be used if:
The phone is secured in a commercially designed and manufactured fixed mounting and the mounting is fixed in a location that will not distract you from driving or from being in proper control of your vehicle.
 Parrot 
We have the full range of Parrot Bluetooth car kits available (we are parrot certified installers ) !
Our Special Offer The Bury 9048 uni Bluetooth kit $400.00 Fitted at your home or work !!
Fully Integrated through your chris@cartronics2u.com.au or truck Stereo/Radio !
Device functions
lluminated 3-key cable remote control

 – for safe operation

Unlimited music enjoyment

– thanks to the direct playback of music1 and an integrated 30 Watt digital amplifier

Voice Tags

– access to voice tags stored on mobile phone 2

Multipoint function

– connect two mobile phones with the system simultaneously

Battery charging function for your mobile

– guarantees unlimited talk time in your car

User information

– status updates available in a choice of eight languages (German, English, French, Spanish, Dutch, Russian, Polish and Czech)

Perfect voice output

– thanks to the filtering out of driving noises and the use of vehicle's sound system

Automatic radio mute function

– when calling

Memory capacity

– max. 8 phones

Update feature

– via the USB cable and software package

Charging cable included

– for mobile phones with a micro USB connection

Aux-In cable included

–

to transfer

music files from your

mobile

phone
"The bitterness of poor quality remains long after the sweetness of low price. Guaranteed Personalised Service"
More Information
See All
Popular

Products

Phone cradles/holders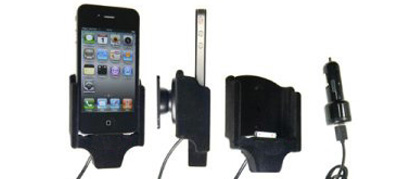 ClicOn is a mounting platform for installation of communication equipment into vehicles.
Bluetooth Hands Free Kit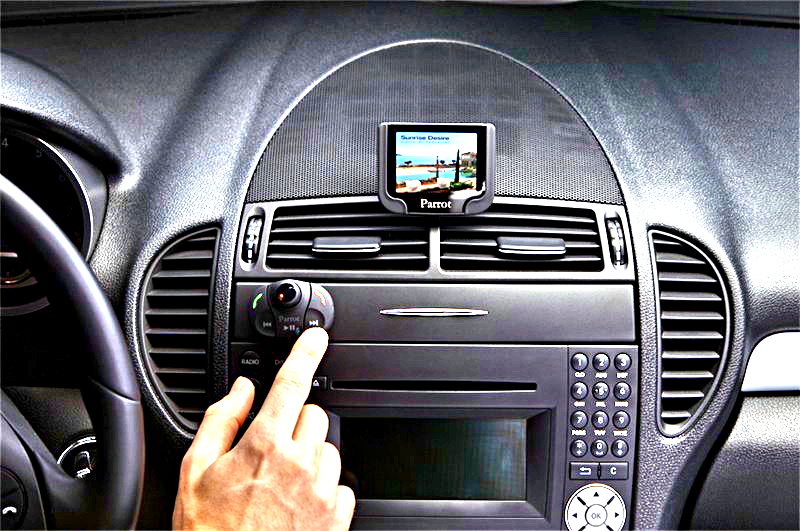 Fully installed Bluetooth car kit with small remote control. Compatible with all Bluetooth phones & most vehicles