Bluetooth Hands Free Kit
The legality behind the use of mobile phones hasbecome quite serious. The Queensland Police Service fined over 23,000 motorists last year for using mobile phones while driving. Each motorist is fined $300 and 3 demerit points with every incident. What most people don't realize is that car cradles to hold your devices can be inexpensive solution. And when attached to a dashboard or windscreen it can reduce the risks of looking down in your lap, holding the phone to your ear or just not concentrating. Not only does it become a whole lot more convenient, it becomes much safer and legal too.
Speak Hands Free
Contact Phones'n'Alarms today and have the latest Hands Free Car Kit fully installed without damaging your car for only $350…and no points
We offer a comprehensive range of hands free kits to suit most makes and models of mobile phones on the market. We can install your existing equipment even transfer it from one car or truck to another or remove kits from your old vehicle. Maybe your existing kit doesn't work we have a service for repairs too.
Fast reliable service that comes to you for the installation of your equipment. Quality no holes installations
It only takes a split second to lose your concentration and what many people don't realise is that distracted drivers are dangerous.
New Law on Mobile Phone Use in Cars
From November 1, 2012, it will be illegal to handle a mobile phone while driving in QLD – the phone must be in a fixed mounting if you wish to touch it to make or answer a call. Other states already have similar laws.
The only legal and safe way to use a phone in the car is with a fixed mount – a hands-free car kit. You can now have a car kit installed in your car for nearly the same cost as the police fine – just $350 – including integration into your car stereo system for perfect clarity. Our professional installation does not damage your vehicle (no holes are drilled) and it's backed by a two year replacement warranty and lifetime installation guarantee.
We have systems to suit virtually every car and every phone – call 0419480419 now to confirm compatibility with your car and phone or to book your installation.
We Come To You!
Our mobile installers come to you, installing at your home or office. We operate in all states, covering capital cities and large regional centres.
Need info or advice? Call us.
A car kit for nearly the same cost as the fine !!!!
A mobile phone's GPS (or other driver's aid) function may only be used if:
The phone is secured in a commercially designed and manufactured fixed mounting and the mounting is fixed in a location that will not distract you from driving or from being in proper control of your vehicle.
 Parrot 
We have the full range of Parrot Bluetooth car kits available (we are parrot certified installers ) !
Our Special Offer "THE STRIKE ik1 "
WE can install the he Strike iK-1Universal Bluetooth Car Kit into your car today with full audio integration for only $350.00,
Our latest product, the Strike iK-1 Bluetooth Car Kit is designed to be simple. Stream music and have crystal clear voice clarity. This Bluetooth Hands Free Car Kit works with all mobile phones including Apple iPhones, Nokia, Motorola, Blackberry and HTC. For a large range of Australian cars, the Strike iK-1 Bluetooth Car Kit integrates perfectly into the vehicle and enhance its appearance. Once installed it becomes part of the vehicle as if installed on the production line – no more messy wires.
The Strike iK-1 Bluetooth Car Kit is designed to be simple. It is not distracting and works with little user knowledge and interaction, making driving safer. The custom embedded Bluetooth® switch which is the benchmark in the industry. What does this mean? It means that for a large range of Australian cars we have a Bluetooth solution that becomes part of your car – no more messy wires. The Strike iK-1 Bluetooth Car Kit is designed to integrate perfectly into the vehicle and enhance its appearance, safety and value. Once installed it becomes part of the vehicle as if installed on the production line.
Voice Clarity & Streaming Music
The system utilizes the latest technology integrated into one processor. This coupled with a microphone that is matched to our system provides uncompromised transfer of voice to Bluetooth®. The synergy of all these parts provides stability and a base from which we have been able to deliver a superior system. The clear harmonic  audio reproduction stems from years of software developments by our acoustic engineers. The combination of factory look buttons and the Bluetooth A2DP Audio Streaming capability makes listening and controlling your music files over Bluetooth!
"The bitterness of poor quality remains long after the sweetness of low price. Guaranteed Personalised Service"
More Information
See All
Popular

Products

Cellular Boosters
CELLULAR BOOST (Car/Truck) CEL-FI GO REPEATER FOR TELSTRA – TRUCKER/4WD EDGE PACK The Cel-Fi GO for Telstra Smart Repeater is the ideal product to boost and distribute a 3G/4G mobile signal within your 4WD or Truck. Supporting voice and mobile internet for multiple mobile devices, dropped calls and slow internet are a thing of the […]
Dash Camera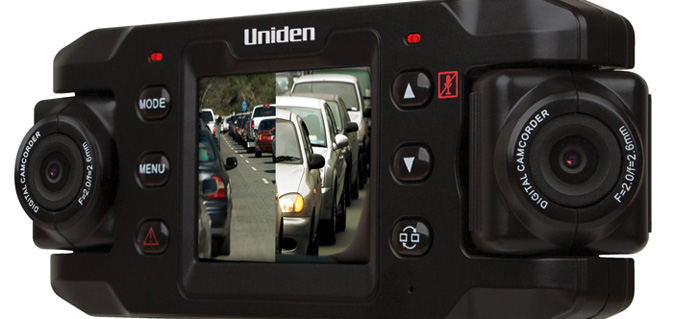 Although we all try to drive defensively out on the roads, there are times when the un-avoidable can occur. In the absence of any independent witnesses it is often difficult to prove an unlawful situation. With DRV Cameras these situations are easily preventable.With a Digital Video Recorder (DVR) you have your own personal liaison that […]
Reversing Camera/ Sensors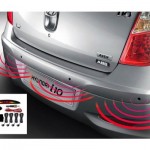 Fully-fitted 4 channel reverse parking sensor system w/ 3 stage audible alert. sensor system w/ 3 stage audible alert.