Phone cradles/holders
Being a distracted driver is being a dangerous driver. With a mounting platform you can keep your eyes road level while using your device. The legal requirements for a driver states you may only use your mobile to make or receive calls or use the audio function when the device is secured in a fixed mounting. At Phones'n'Alarms we have a variety of sleek, safe and sophisticated products to choose from.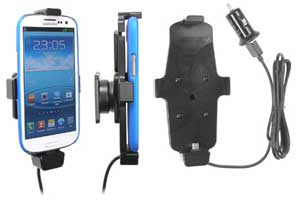 ClicOn
ClicOn is a mounting platform for installation of communication equipment into vehicles.
ClicOn is manufactured in Sweden by Brodit AB, established in 1983 to provide communication mounting solutions for vehicle interiors.
ClicOn Dash Mounts are precision-made to fit into the vehicle without the need to drill holes into the interior. Generally, there are 4 options available, depending on the construction of the dash board:
Centre Mount
Angled Mount
Right Hand Mount
Console Mount
Smoothtalker&Alpha
Strike Smoothtalkers are mobile cradles specifically engineered so that the receiver in the cradle matches the antenna position of your mobile device. There is no messy wiring, which makes moving, installing and swapping pain free.
As governments across Australia push for stricter laws regarding the use of mobile phones in your vehicle, there has never been a better time to invest in a Smoothtalker cradle. Drivers caught using their mobiles or navigation devices in their laps now run the risk of copping a hefty fine and also facing the loss of up to three demerit points. The Strike Smoothtalker cradle allows drivers to keep their hands on the wheel and eyes on the road at all times, ensuring the safety of everyone in the vehicle.
Have trouble with phone reception?
Strike Alpha cradles

are specifically engineered so that the receiver in the cradle matches the antenna position on your phone exactly and because of its quick switch functionality, Smoothtalker cradles can be easily swapped in and out of cars without tampering with wiring.
More Information
See All
Popular

Products

Cellular Boosters
CELLULAR BOOST (Car/Truck) CEL-FI GO REPEATER FOR TELSTRA – TRUCKER/4WD EDGE PACK The Cel-Fi GO for Telstra Smart Repeater is the ideal product to boost and distribute a 3G/4G mobile signal within your 4WD or Truck. Supporting voice and mobile internet for multiple mobile devices, dropped calls and slow internet are a thing of the […]
Dash Camera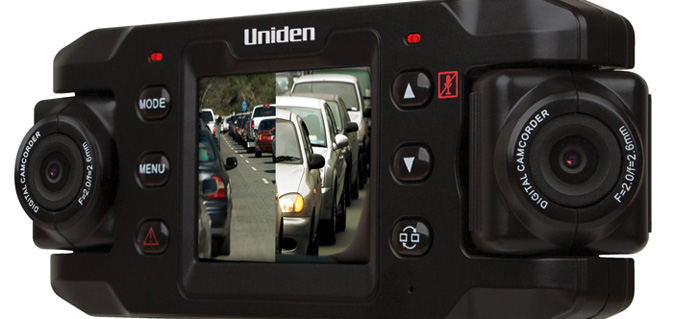 Although we all try to drive defensively out on the roads, there are times when the un-avoidable can occur. In the absence of any independent witnesses it is often difficult to prove an unlawful situation. With DRV Cameras these situations are easily preventable.With a Digital Video Recorder (DVR) you have your own personal liaison that […]
Reversing Camera/ Sensors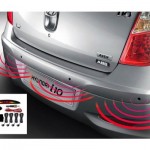 Fully-fitted 4 channel reverse parking sensor system w/ 3 stage audible alert. sensor system w/ 3 stage audible alert.